aapex Show 2023
October 31-November 2, 2023
Aftermarket Auto Industry challenges meet solutions
For three days this fall, Las Vegas is where aftermarket challenges meet solutions. AAPEX 2023 is back in town, bringing the automotive industry together at the Venetian Expo. Reconnect with a global community of auto parts & technology suppliers, distributors, and retailers. Advance your expertise through hands-on training. And take in live demos and product exhibits to stay up to date with the constantly changing technology in today's vehicles. AAPEX isn't some flashy Las Vegas car show. It's where the aftermarket industry rolls up its sleeves to take on challenges, build relationships, and keep businesses running at full speed.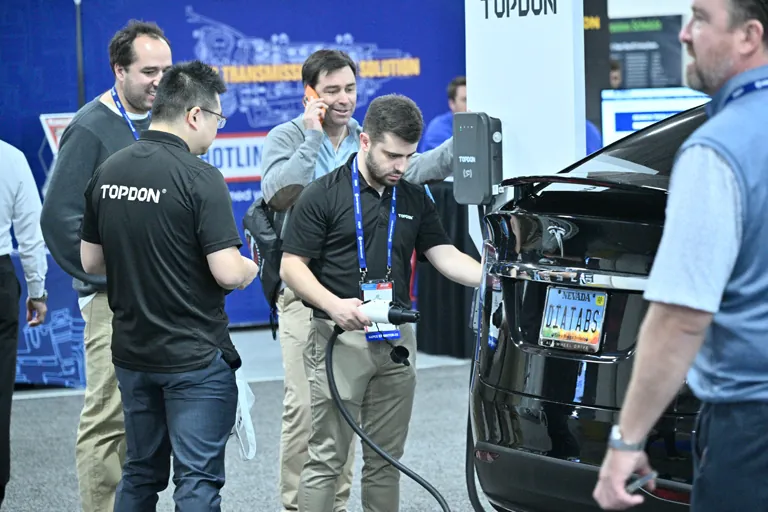 Features include:
PLUG INTO THE FUTURE – THE EV EXPERIENCE
Electric vehicles are transforming the automotive aftermarket — with no signs of deceleration. The debut EV Experience highlights the companies across the show floor showcasing the latest EV advancements, offering comprehensive access to the products and specialized expertise you need to serve this rapidly expanding market. With sessions led by industry-leading experts in EV technology, you can gain the training necessary to thrive in an electric and hybrid future.
AUTOMOTIVE AFTERMARKET CENTRAL
Find over 730,000 sq. ft. of exhibit space showcasing cutting-edge products and solutions to help vehicles perform smoothly and keep them on the road longer.
AUTOMOTIVE WAREHOUSE DISTRIBUTORS ASSOCIATION (AWDA)
Gain an understanding of the warehouse of the futur
e in a dedicated area for suppliers who provide equipment, expertise, or services specific to operating and integrating technology in these centers.
DIAGNOSTICS/ TELEMATICS/SHOP MANAGEMENT SOLUTIONS
Explore the latest products, tools, and technologies that enhance troubleshooting capabilities. Plus streamline the day-to-day operations.
ECOMMERCE, JOE'S GARAGE, AND MORE.
COST TO ATTEND
$60 – $200
VENUE INFORMATION
The Venetian Expo
Las Vegas, NV
SHOW HOURS
Exhibit hours are from 9:00 am – 5:00 pm.
EVENT WEBSITE
Meet Us At This Event
Will you attend this event? We would love to meet you there! Please use this form to let us know, and we will arrange the meeting. 

Sign Up
Prince Manufacturing Newsletter
How would you like to learn the best manufacturing tactics? 
Sign up here. We will share our expertise.