Tapping into a multi-billion-dollar industry is not an easy thing to do, but becoming a military supplier is a very real possibility for many manufacturers. And while it does involve persistence and dedication, the payoff can include a secure stream of business in a secure and growing industry.
There are numerous aspects to consider to ensure proper certification, registration, and bidding best practices. The following guide will simplify the process. In fact, it offers a complete guide to becoming a military supplier of choice for many years to come.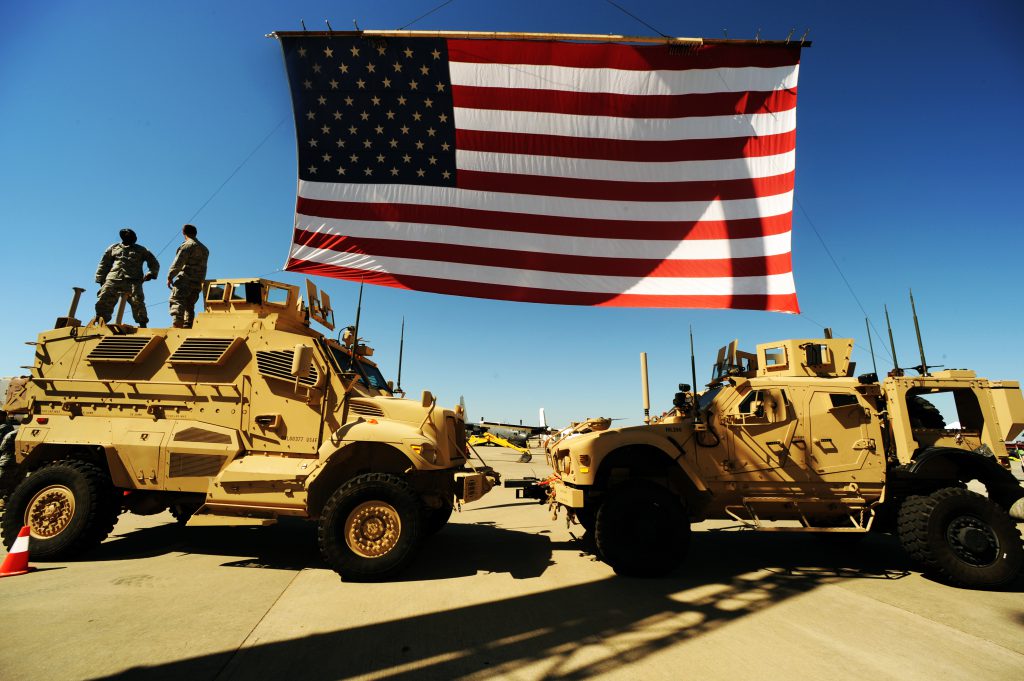 Defense Industry a Growing Opportunity
The defense industry is steadily growing, and prospects for the future look promising. In 2017, industry deal value reached $72 billion for the defense and aerospace industry. And budgets in the US are expected to continue rising at over 5% annually. The yearly contract value for military defense contractors typically amounts to over $500 billion, a large percentage of which is allotted for small businesses as well as large companies like Boeing known as primary vendors.
While some bemoan the loss of US manufacturing, the defense industry is one area in which the United States is manufacturing at unprecedented levels. In fact, the nation is currently running a $100 billion trade surplus in military manufacturing. And these manufacturing jobs are all domestic – the defense industry relies exclusively on US manufacturers and providers. Becoming a military supplier is one sure way for a business to ensure steady work for their employees and steady growth for their business.
But surely it's virtually impossible to land a government contract, right?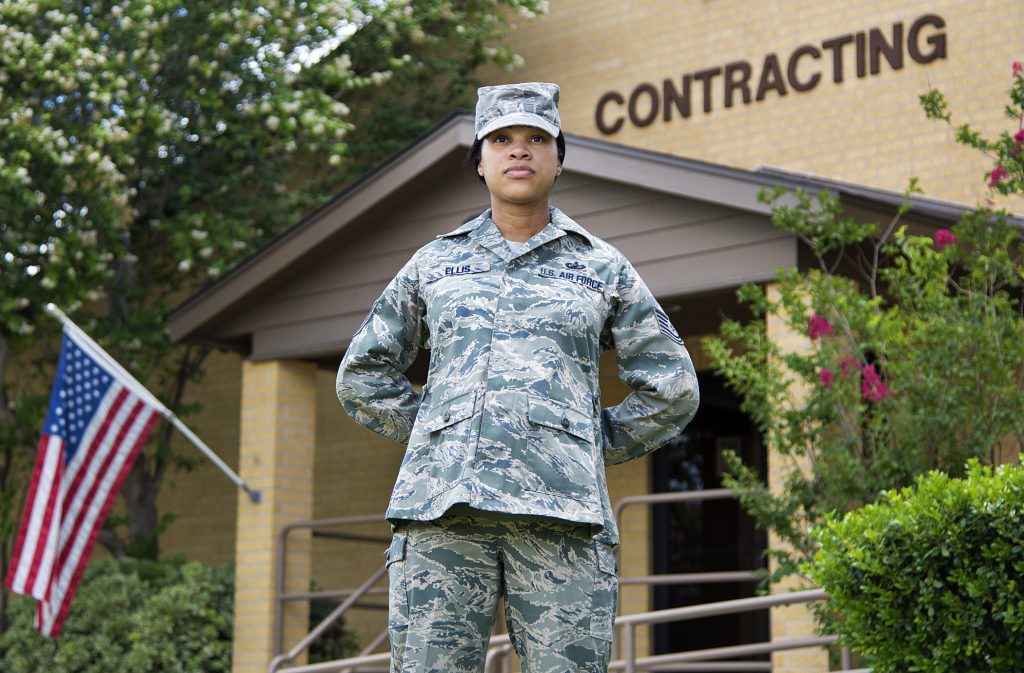 Top Myths About Becoming a Military Supplier Debunked
There is a lot of confusion about the accessibility of government contracts and what it takes to work with the military. And the following are some of the most common misconceptions about supplying the military and the reality behind them.
Myth #1: The government doesn't pay its military defense contractors.
False. It is a matter of federal law that government purchasers remit payment within 30 days of billing. The Prompt Payment Act of 1982 ensured government will pay its contractors typically within 14 days. Any past due balances unpaid after 30 days accrue interest.
Myth #2: The government only awards military contracts to large companies.
False. All buys less than $100,000 must go to small businesses according to government regulations. In fact, the military is bound by law to award at least 23% of all buys to small businesses. Indeed, being a small business or partnering with a small business if you are a larger company is actually an advantage. Visit the Defense Logistics Agency's Small Business page for details on programs specifically for small-business suppliers.
Myth #3: The government is not a dependable buyer.
False. While commercial business is drying up or moving overseas, the military continues buying at increasingly high rates, awarding more and more contracts. And approximately 97% of those contracts are completed incident free.
Myth #4: Military manufacturing only involves missiles, tanks, and aircraft.
False. Approximately 50% of defense spending by the Pentagon was on noncombat supplies. The military requires everything from tires to cookware to textiles. Chances are, the military needs a supplier for something your company manufactures already or can easily add to your product line!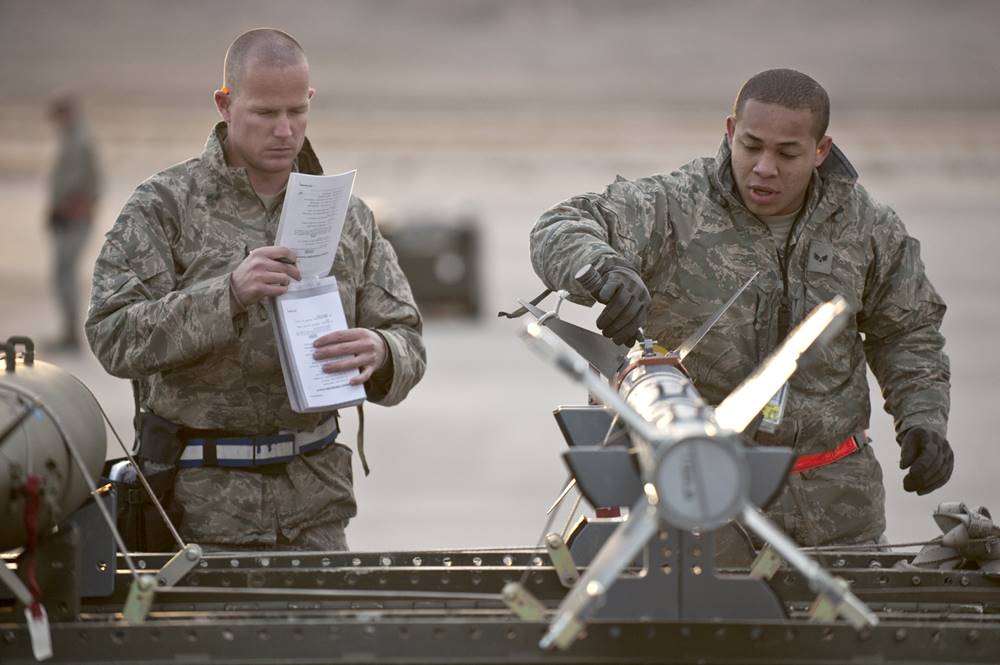 Checklist: Necessary Steps to Becoming a Military Supplier
To simplify the process of becoming a military supplier, the following first steps will get you started on your way. There are crucial registration steps you must begin with. To manufacture for the military, follow this straightforward checklist:
Obtain a D-U-N-S: Your first step is to obtain a free, 9-digit Dun & Bradstreet number for each location of business involved in manufacturing for the military.
Confirm Your Taxpayer ID: All suppliers must have a valid IRS taxpayer ID number.
Register Your SAM Profile: You must register a complete profile on the System for Award Management website including your company's details such as ownership, location, and capacity.
Obtain CAGE Code: Each contractor doing business with the government must have a 5-digit Commercial and Government Entity (CAGE) code.
Complete Supplier Capability Form: This form ranks vendors on a scale of capabilities to enable the DoD better evaluate potential suppliers.
Authorize MFG.com to Quote: Submit a statement on company letterhead authorizing MFG.com to quote on your behalf; it must include your CAGE code, your company name, and the name and title of your company's representative.
Submit DD 2345 Form: To obtain access to unclassified technical data regarding military technology, military manufacturers must be validated by submitting a DD 2345 form to the U.S. Joint Certification Office.
Identify Special Programs: The DoD has numerous special programs for small businesses or businesses with particular disadvantages; vendors must identify these programs and obtain any necessary certifications and registrations.
Understanding Military Purchases
Now that your company is registered, certified, and ready to begin manufacturing for the US military, it's time to pay attention to how the military makes their purchases. Being successful at military manufacturing involves paying attention to their purchasing protocols and using them to your advantage.
There are basically three kinds of military purchases:
Micro Purchases
Anything under $3,000 is a micro purchase and require very little in the way of approvals or red tape. They are quickly and conveniently charged to a Visa credit card known as a Government Procurement Card (GPC), also called a "P-card," on an as-needed basis.
Small Purchases
Purchases less than $25,000 and greater than $3,000 are still considered small purchases. However, they do require three bids. And more times than not, the lowest bid wins.
Large Purchases
Anything over $25,000 is considered a large purchase and will include custom requirements. These specifics will be posted on the FedBizOpps.gov website.
Mastering the Bidding Process
The next phase in the process of becoming a military supplier is actively seeking out and bidding on contracts. First, seek out the Small Business Administrator when visiting a base, and ask what units might be able to use what you produce. Next, you will want to develop contacts in each S-4 office handling logistics for the battalions or brigades. Also, be sure to check to see which special classifications you might fit into. These will help open up a competitive edge. Some of the possible military manufacturers classifications to ask about include:
Small Disadvantaged Business Concern (SDB)
Certified 8(a) Firm
Woman Owned Small Business (WOSB)
HUBZone Empowerment Contracting Program
Service Disabled Veteran (SDVOSB)
Veteran-Owned Small Business (VOSB)
It also helps to pay a visit to a nearby DoD Procurement Technical Assistance Center. There are nearly 100 centers around the country, and services are usually free. These centers will assist you in learning about the bidding process, proper marketing techniques, and how to create successful proposals.
Winning proposals typically include:
A compelling Capability Statement outlining key business strengths, statistics, skills, past awards, and performance history
Thorough answers to all questions and requirements in the solicitation document
A clear roadmap to resolving the military's problem with clear language detailing how your company is the best choice to meet this need
Supplying Primary Vendors
Many military contractor companies do not actually supply the military directly. As an alternative to learning the process and developing relationships with the DoD and local bases, some manufacturers simply supply other companies that supply the military. These very large companies are trusted and preferred vendors, typically known in the industry as primary vendors or primary contractors. Many smaller manufacturing companies find it preferable to supply these companies who in turn supply the military.
One such primary vendor is Boeing, who buys many products from smaller manufacturers, like:
Avionics components
Microcircuits and other aerospace commodities
Electrical, hydraulic and mechanical systems
Lighting, lavatories, and other interiors
The company requires registration on their site and certain certifications. Contractors may place bids with Supplier Management and begin working with a Boeing business unit on specific manufacturing projects for the military. Other primary contractors, like AM General, have similar processes for partnering with smaller companies.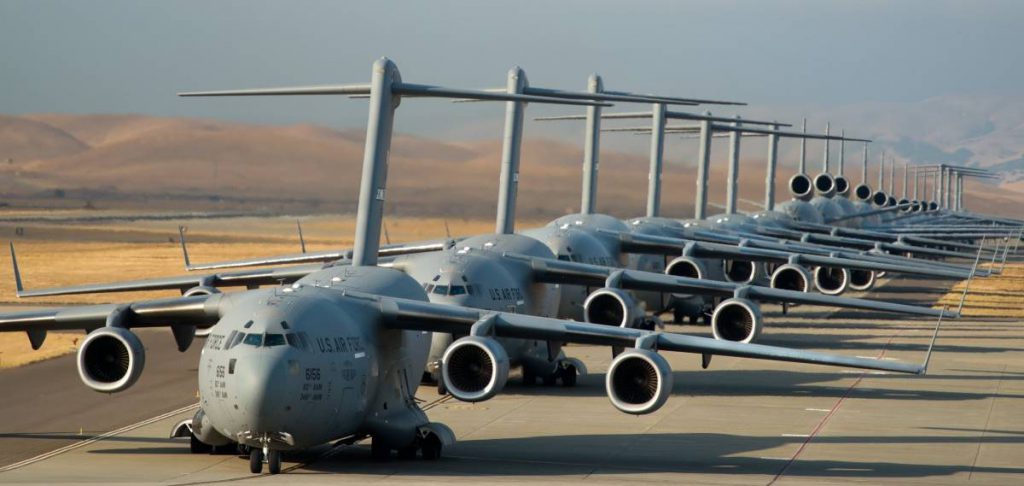 Military Manufacturing Simplified
There are multiple paths to becoming a military supplier. Whether your company bids on large purchases or supplies smaller contracts to the local military base or develops a partnership with a primary vendor like Boeing, virtually any manufacturer can participate. As military spending grows and manufactured parts increase in demand, learning how to manufacture for the military is a sure way to secure ongoing business for your company. The process can be complicated. But this complete guide should make the requirements and best practices attainable and approachable for anyone.