When it comes to industrial coatings, making the right choice can be a daunting task. Yet each method has its own unique advantages and function. Some options may not be right for you. While there are many different types of industrial coatings to choose from, understanding the costs, savings, benefits, and liabilities associated with each technique is vital in making the right choice.
While some industrial coatings work well across the board, others are ideal for specialized applications. Start-up costs, maintenance, and the cost of operation should also be taken into consideration to ensure the right choice.
This guide will compare and contrast the many industrial coatings options available to you. Knowing what each option offers will enable you to choose the optimal solution for your unique coatings needs.
Industrial Coatings
There are many different types of industrial coatings, but essentially, the term refers to any coating – typically paint – used to protect manufactured products from corrosive elements, fire, chemicals, etc. Industrial coatings are the second largest coatings market in the US, worth approximately $7.8 billion USD as of 2015.
Coatings protect and beautify and therefore enhance the value of many items. And the value-added far exceeds the cost of the coating process and materials. Industrial coatings are made from a wide variety of materials, such as alcohols, biobased feedstocks, iron oxide, aluminum pigments, epoxies, polyesters, and even gold.
The Need for Metal Finishing
Metal Finishing has come to refer to protecting both metal and non-metal surfaces, but it has typically referred to the process of applying a finishing coat to protect metal products. It can include both paint and non-paint coatings solutions.
Metals are highly susceptible to rust wherever both oxygen and moisture are present. Pollutants like salts or sulphur dioxide only expedite this degenerative process. Additionally, metal vehicles used by the US military rely on state-of-the-art Chemical Agent Resistant Coatings (CARC) to protect surfaces from chemical and biological warfare agents. Some of the primary reasons for metal finishing include:
Increased surface thickness
Aesthetic improvements
Corrosion resistance
Increased strength
Increased adhesion
Durability
Improved electrical conductivity
Chemical resistance
Enhanced solderability
Enhanced electrical conductivity
While modern paints have developed greater protective properties than their predecessors, this superior protection is dependent on optimal coating selection, site preparation, and proper application. Undercoats and primers are necessary for some industrial coatings but not others. Baking and heat curing benefit some metal coatings but can damage others. Choosing the proper protective metal coating and metal finishing technique is paramount – and it doesn't have to be all that difficult.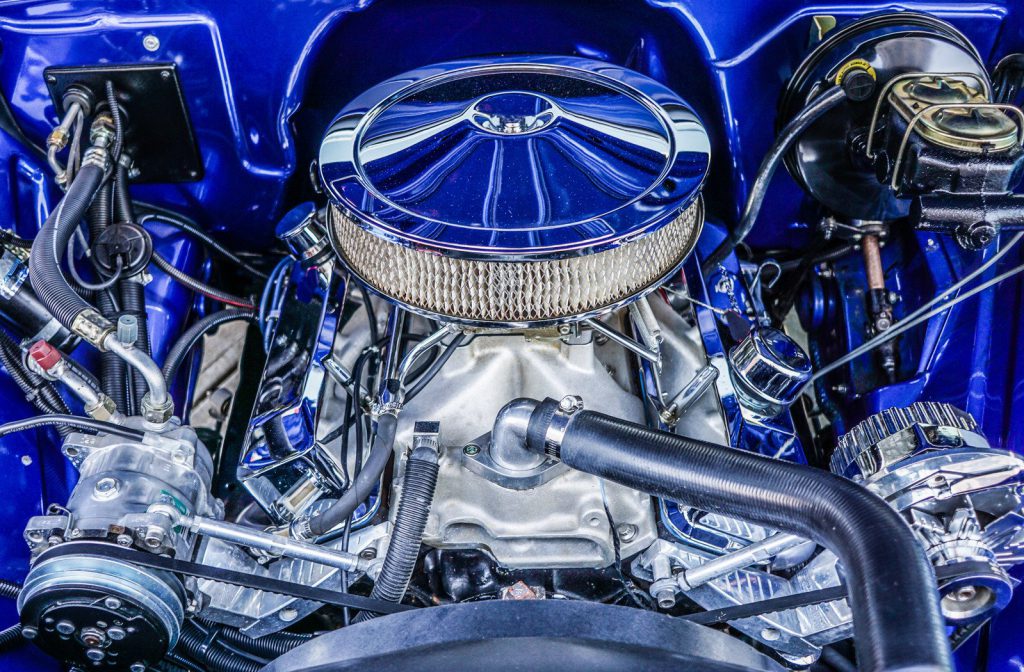 Popular Industrial Coatings Methods
There are numerous methods of protecting industrial surfaces currently in use today. Some methods are vastly different than others, while some have subtle pros and cons that should be carefully considered depending on the situation. While most people think of paint when discussing coatings, there are other metal finishing options used in very limited circumstances. In general, the metal coating methods commonly used today include:
Anodizing
Most common with aluminum, this method increases the thickness of aluminum oxide that occurs when aluminum is exposed to oxygen. This process makes aluminum (and some other metal surfaces) more resistant to corrosion and can also provide a more adhesive surface for additional coatings.
Hot Dipping
Also known as galvanizing, this process involves dipping steel into hot zinc to form a coating of zinc oxide layer. This layer is resistant to rust, and will not flake off due to a metallurgic bond between the substrate and the coating. If later welded, the steel must be painted with a zinc paint to prevent rusting of the joints.
Electroplating
This process involves immersing a metal component into a bath containing a dissolved metal – typically cadmium, chromium, or nickel – and running an electrical current through it. This coats the item with a thin layer of metallic particles. However, uniform thickness is difficult to achieve with this method, and parts subject to abrasion will need to be repeatedly coated.
Chemical Process
Chemical coating is sometimes used for paint priming, metal coloring, and corrosion protection. This method involves creating a thin film of sulfide and oxide on a metal surface though chemical reaction.
Porcelain Enamel
This process is popular on cast-iron cookware and restroom partitions, as it protects against both scratches and graffiti.
Painting
By far the most popular of the different types of industrial coatings, paints can be applied via a handful of popular methods that we will explore further: e-coatings, powder coatings, and liquid coatings. This is where the bulk of industrial coating occurs, and each method offers unique opportunities and challenges.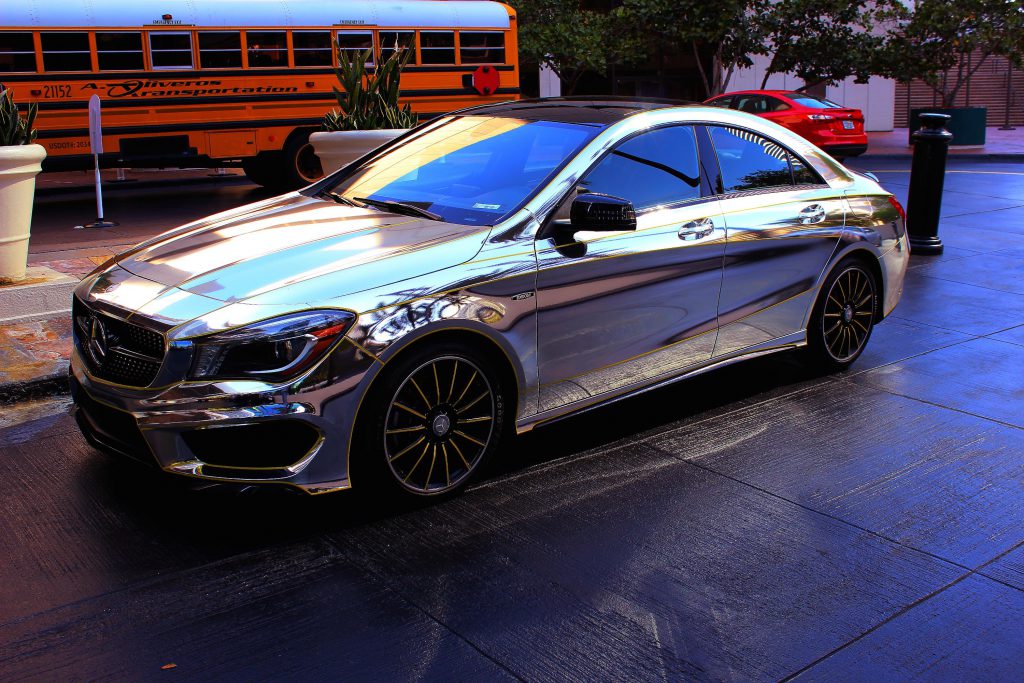 Liquid Paint
When it comes to paints, liquid is still beneficial in many cases. In spite of advances in coatings technology, liquid paint remains the optimal choice for several situations, such as when:
The project requires lower cure temperatures
A process requires faster color changes
A project requires more color variation
Products require special masking
Smoother coats are desired
The most obvious benefit for wet coatings is probably the fact that this method affords so much color variety. Especially useful in specialty markets, the many shades and specialty coatings create far more choices. Indeed, using liquid paint means you have the option for Teflon and even glow-in-the-dark coatings.
Powder Coating
Some situations require the advantages of powder coatings, a technique which involves electrostatically charging the paint pigment powder to cause adhesion to the substrate. This newer technology is rising in demand, and it's easy to see why. In addition to producing a more durable coating more efficiently than liquid, powder coating is generally seen as a more environmentally safe option.
The powder coating process allows for little-to-no waste. Any powder not adhered to the target surface is collected and re-used. Because the paint contains no solvents, virtually no Volatile Organic Compounds (VOCs) are released into the atmosphere as the paint ages.
The technology requires less training than other methods, but the associated operation and energy costs are higher. However, this method allows more control over the film thickness. Additionally, this application is an excellent choice where durability and scratch resistance is important. The method is in high demand for applications such as tire rims and oil pipes.
E-Coating
Electrophoretic deposition – also known as e-coating – is the process of dipping substrates into a bath of liquid paint that is then electrified to cause adhesion. This is essentially the liquid version of powder coating. And there are several factors to consider when choosing between e-coating and powder coating.
E-coating allows for highly targeted coating thicknesses, as the amount of electricity applied determines the film thickness.
E-coating performs quite well in both primer and topcoat applications; cathodic epoxy electrocoat offers superior adhesion and protection as a primer, while cathodic acrylic electrocoat is a superior topcoat technology for protection against UV rays.
E-coating more easily coats difficult-to-reach areas as a liquid medium and is thus popular in automotive applications.
Up-front costs are high with this method, but ongoing operation costs are lower than that of other methods.
CARC Coating
Chemical Agent Resistant Coating or CARC coating is a highly useful specialty coating developed for military use in combat zones. The coating is non-porous and therefore non-absorbent and highly resistant to chemical and biological agents. Additionally, it is that much easier to decontaminate – especially since CARC coatings are typically more durable.
CARC coating is also very useful for camouflage. Its unique pigment package confuses infrared technology – something not known to previous camo coating technology. This means vehicles using this state-of-the-art coating are nearly invisible to infrared cameras.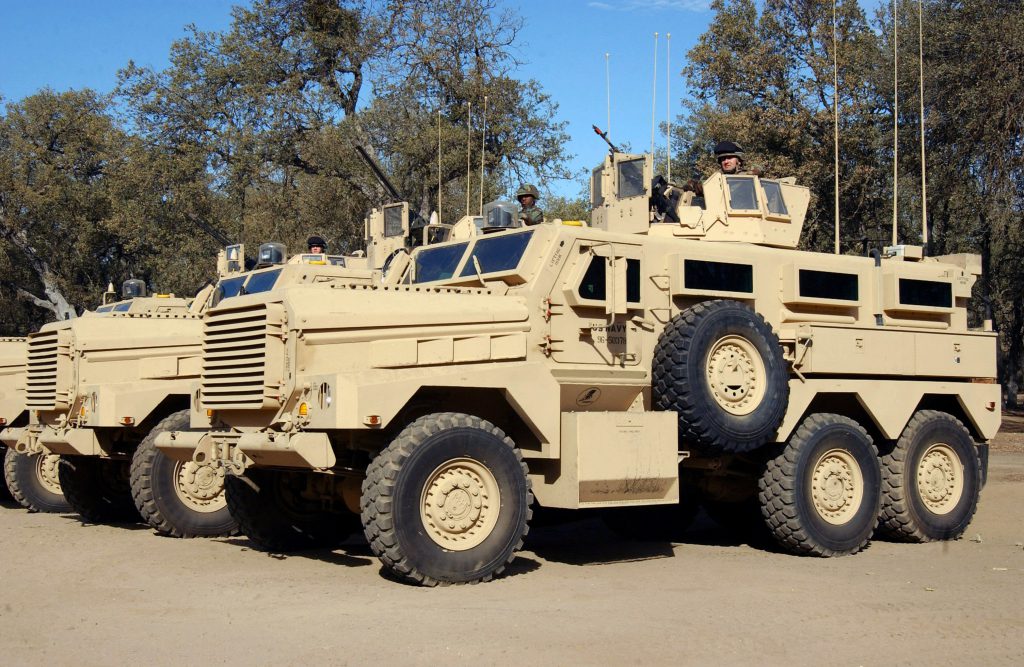 Choosing the Right Industrial Coatings
As customer expectations As new lighter materials are introduced into the market, corrosion requirements, evolve, regulations and production requirements evolve, it can be difficult to understand which industrial coatings are right for your situation. Rather than swiftly committing to a coating and increasing speed of process to compensate for any gaps, carefully think through these options. Discuss formulation changes, durability considerations, flexibility, and capability in relation to your desired objectives.