MudMixer Mixes Best
Are you tired of the messy, burdensome, and labor-intensive process of mixing materials such as concrete, stucco, QuikCrete, and Sakrete?
If the answer to the question above is "yes," then the MudMixer is your best solution. MudMixer is the fastest and easiest multi-use mixer on the market.   It is simple and easy to use. You will never have to lift heavy sacks of materials higher than your waist, and you will never have to use one or more wheelbarrows. All you have to do is to drop your chosen material into the hopper. There it meets an auguring system that delivers a consistent mix of materials into a wet zone on the simple-to-use device. From there, a chute will deliver materials directly into your forms, right where it's needed.
When the company's engineers set out to design the MudMixer, their goal was to build the best device of its kind on the market. The device is the product of two years of intense work, constantly testing and tweaking the MudMixer to achieve its maximum perfection. When building the product, the company made every decision to create the best possible experience that anyone could achieve with a mixer.
The MudMixer was manufactured with durability in mind. Its high-strength steel body surrounds a powerhouse of components. In addition, two large flat-free tires support the structure of the device. All of these parts come together to create the only mud mixing machine of its kind on the market.
The MudMixer uses an innovative two-phase infusion system. The augur and the water work together to deliver a material flow that doesn't stop until the job is done. This revolutionary device has been designed to decrease labor costs and increase the number of jobs completed in any given period of time. This saves the user valuable time, money, and energy. Although MudMixer is a company that is limited in size, because of its practical benefits and ease of use, the pace of its acceptance has been phenomenal, and growth in sales has begun to skyrocket. Currently, the MudMixer is available for purchase in the United States; however, the company plans to branch out into international sales in 2023. This is due to the positive reception that the product has received from customers in other sizable consumer markets.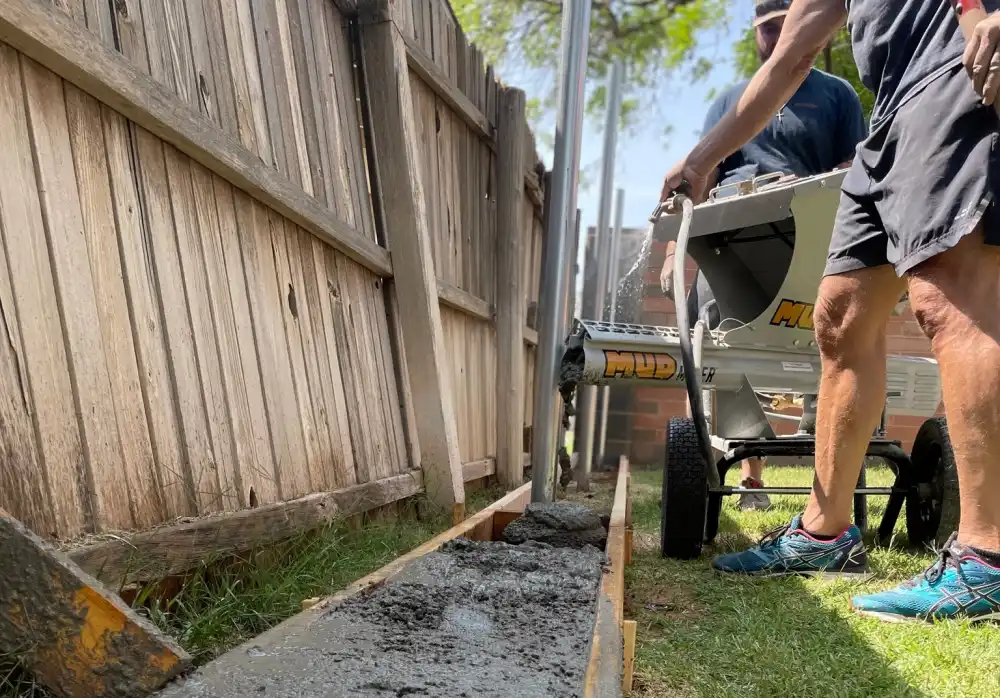 Mixing mud has never been this easy or this clean.
Because this popular product is in increasingly high demand, MudMixer sought the services of a manufacturing partner whose standards of excellence reflect the quality of the product. Another essential consideration for MudMixer was the need to find a source of assistance close to home to avoid the difficulties that long-distance supply chains cause.
After a comprehensive search, MudMixer chose to establish a partnership with Prince Manufacturing and its Ciudad Juarez, Mexico, production facility. As a partner to MudMixer, Prince Manufacturing brings four decades of experience in manufacturing similar products to the table.
Among other things, Prince specializes in customized metal fabrication. It has also used its expertise in this area to manufacture products for well-known companies such as Tomcar, Hummer, Schneider Electric, Siemens,  and BMW. According to Mark Gilmore, owner and vice president of business development of MudMixer, "The MudMixer is for use in many different situations. First, it makes life simpler and easier for anyone that employs it in the course of doing their job.   It provides a new way to do an old job without the toil and the mess. Because of these considerations and the fact that we want to bring the best possible product to the market, we believe that Prince Manufacturing is the right company to help us deliver the MudMixer to the US and international consumers seeking a first-class product at a reasonable price point."